Getting Started with Matchbox Customization
Customizing blank matchboxes is a fun and creative DIY project that allows you to add a personal touch to a common everyday item. Whether you want to create unique party favors, personalized gifts, or simply enjoy crafting, this guide will walk you through the process of turning plain matchboxes into works of art.
Choosing the Right Blank Matchboxes
Before you dive into customizing matchboxes, it's essential to select the right blank matchbox to work with. Blank matchboxes can be found in various sizes and styles. Consider your project's purpose and the design you have in mind when choosing the perfect matchbox. Some popular choices include sliding matchboxes, flip-top matchboxes, and even mini matchboxes.
Essential Tools and Supplies
To create stunning customized matchboxes, you'll need a few basic tools and supplies. Here's a list of essentials to get you started:
Tools
Scissors: For cutting paper, fabric, or other materials.
Glue or Adhesive: A strong adhesive like glue sticks or double-sided tape.
Paintbrushes: If you plan to paint or decorate your matchboxes.
Craft Knife: Useful for precision cutting.
Ruler: To measure and cut materials accurately.
Supplies
Blank Matchboxes: Your canvas for creativity.
Decorative Paper: Consider using patterned, textured, or colored paper.
Paints and Brushes: If you prefer painting your matchboxes.
Embellishments: Items like stickers, ribbon, beads, or sequins for added flair.
Markers and Pens: Perfect for adding fine details or writing messages.
Stamps and Ink: A great option for creating unique designs.
Images or Photos: Personalize your matchboxes with images that hold meaning.
Clear Sealant: To protect your designs and add a glossy finish.
Decorating Matchboxes at Home
Design Inspiration
When decorating matchboxes, it's helpful to gather inspiration for your project. Ideas can come from a variety of sources, such as nature, seasons, holidays, or even personal experiences. Browse through magazines, Pinterest, or Instagram for creative designs that resonate with you.
Theme and Color Scheme
Choosing a theme and color scheme for your matchbox decoration can make your project more cohesive and visually appealing. Consider the occasion or purpose of the matchbox. For instance, if you're creating wedding favors, you might opt for romantic colors and themes.
Techniques for Decorating Matchboxes
There are various techniques you can use to decorate matchboxes, including:
Decoupage
Decoupage involves cutting out images or patterns from paper and adhering them to the matchbox using glue or decoupage medium. This technique allows for intricate and layered designs.
Painting
You can use acrylic paints or watercolors to paint directly onto the matchbox. Painted matchboxes can feature landscapes, abstract designs, or even portraits.
Stamping
Stamping is an easy way to add intricate patterns and designs to your matchboxes. Use rubber stamps and ink pads to create stunning effects.
Collage
Collage involves layering different materials like paper, fabric, and other decorations to create a textured and visually appealing design.
Embellishing
Embellishments such as buttons, beads, or rhinestones can add a touch of glamour and texture to your matchboxes.
Personalized Matchbox Ideas
Wedding Matchbox Favors
Personalized matchboxes are a popular choice for weddings. They can be customized with the couple's names, wedding date, and a special message for guests. Consider adding the wedding color palette for a coordinated look.
Party and Event Favors
Matchboxes make fantastic favors for birthday parties, baby showers, or any special event. Customize them with the event's theme, date, and a thank-you message to make them memorable.
Holiday-Themed Matchboxes
For holidays like Christmas, Halloween, or Valentine's Day, design matchboxes that capture the spirit of the season. You can create festive matchboxes with holiday-specific imagery and colors.
Gifts for Loved Ones
Personalized matchboxes are not limited to favors; they can also serve as heartfelt gifts for loved ones. Include a meaningful quote, a cherished photo, or a personal message to make the gift extra special.
Affordable Matchbox Design Tips
Upcycling Materials
To keep your matchbox customization affordable, consider upcycling materials. Use scraps of paper, fabric, or ribbon you already have on hand. This not only saves money but also reduces waste.
Dollar Store Finds
Dollar stores are treasure troves for affordable crafting supplies. You can often find stickers, embellishments, and other decorating materials at a fraction of the cost compared to specialty stores.
Bulk Purchases
If you plan to make multiple customized matchboxes, buying supplies in bulk can be cost-effective. You'll save money on materials like blank matchboxes, glue, and paint.
DIY Matchbox Crafts and Projects
Matchbox Mini Album
Create a tiny keepsake album by decorating a series of matchboxes and connecting them. Each matchbox can hold photos, notes, or small mementos.
Matchbox Advent Calendar
Design a festive advent calendar using matchboxes. Decorate each matchbox with a number and fill them with daily surprises for the holiday season.
Matchbox Jewelry Box
Turn a decorated matchbox into a unique jewelry box by adding small compartments and a soft lining to protect your jewelry.
Matchbox Customization for Beginners
Simple Designs
If you're new to matchbox customization, start with simple designs. Use basic techniques like coloring, stamping, or adding stickers to get comfortable with the process.
Practice on Spare Matchboxes
Before working on your final project, practice on spare matchboxes to experiment with different designs and techniques.
Inexpensive Matchbox Decoration Solutions
Using Washi Tape
Washi tape is an affordable and versatile option for decorating matchboxes. It comes in various colors and patterns, making it easy to create eye-catching designs.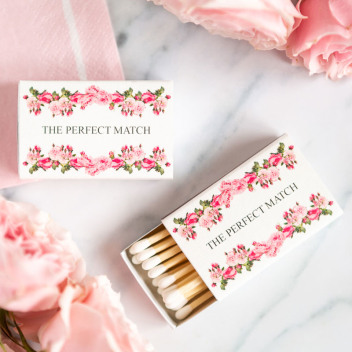 Hand-Drawn Art
If you have artistic skills, try hand-drawing your matchbox designs. It's a budget-friendly option that allows for complete creative control.
Matchbox Design and Craft Supplies
Specialty Craft Stores
Explore craft stores for a wide range of specialized supplies, including unique paper, stamps, and embellishments tailored for matchbox customization.
Online Marketplaces
Online marketplaces like Etsy offer a vast selection of handcrafted and unique supplies perfect for matchbox design.
Matchbox Art and Creative Ideas
3D Matchboxes
Take your matchbox customization to the next level by adding three-dimensional elements like small figurines, dried flowers, or tiny trinkets.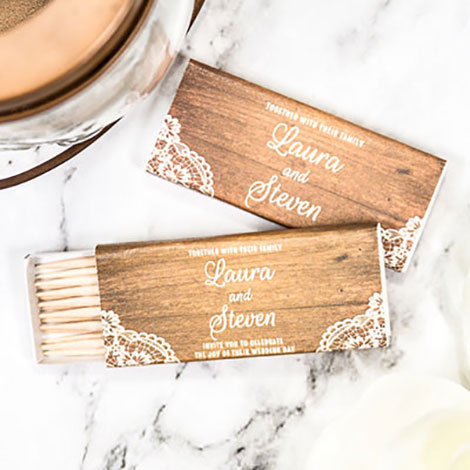 Vintage and Retro Themes
Design matchboxes with a vintage or retro theme, featuring nostalgic imagery or colors from a bygone era.
Matchbox Favor and Gift DIY
Packaging Tips
When creating matchbox favors, consider how you'll package them. Cute gift bags, boxes, or ribbon can add a finishing touch.
Personalized Messages
Include personalized messages inside the matchboxes to make them feel extra special. Whether it's a thank-you note or a heartfelt message, it adds a personal touch.
Customizing blank matchboxes offers a world of creative possibilities. Whether you're a seasoned crafter or a beginner looking for an enjoyable DIY project, these ideas and tips will help you design and decorate matchboxes that are both affordable and uniquely personalized. Get ready to transform these humble items into cherished keepsakes and thoughtful gifts.